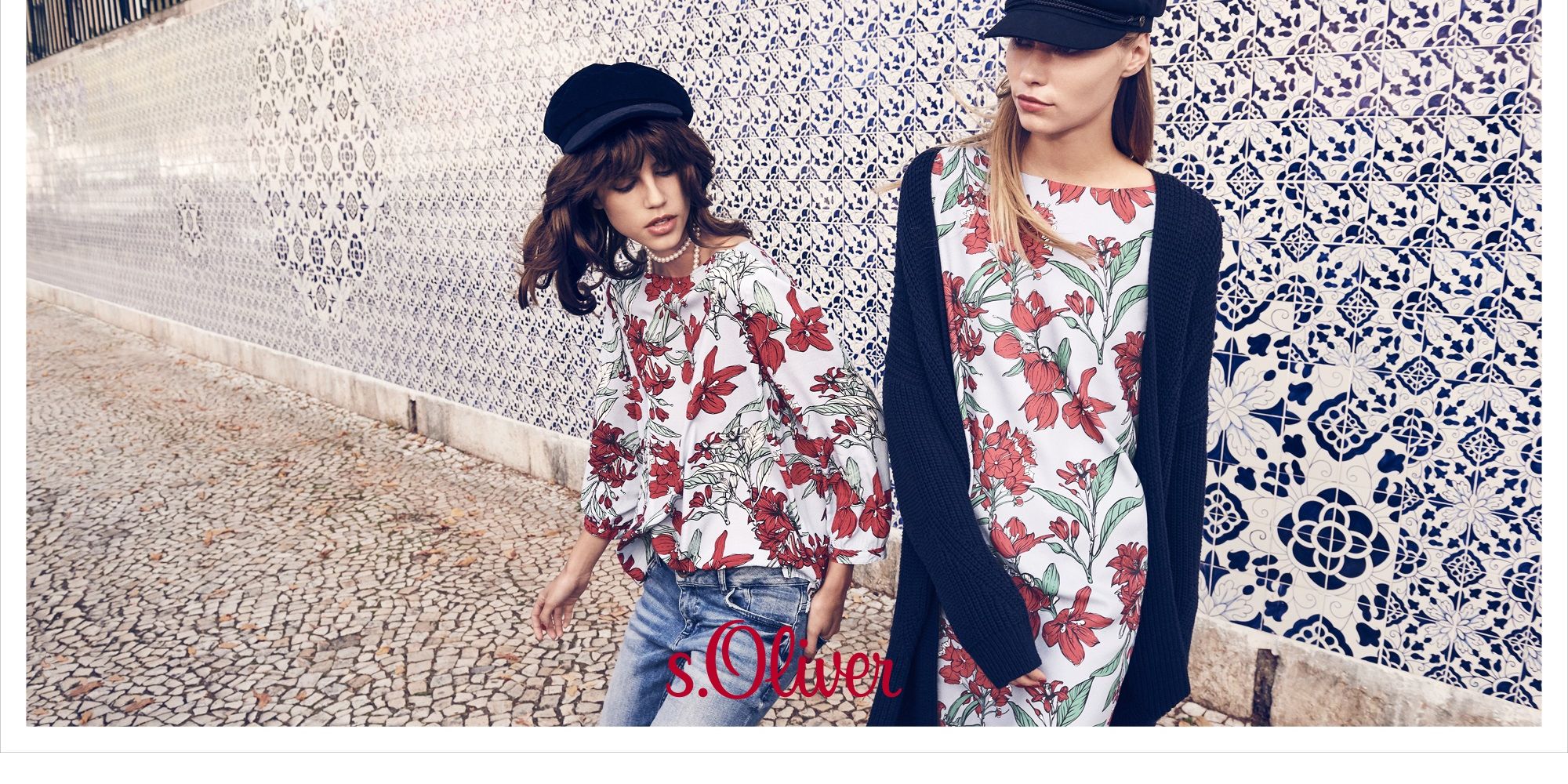 Enjoy denim, jersey and soft knits! s.Oliver urban fashion brings clothing, footwear and fashion accessories for women and men with no compromise between perfect style and comfort.
The latest modern fashion trends with s.Oliver signature of comfort
Bring well-being to your day with a wardrobe that is just perfect for you. s.Oliver quality and relaxed fashion is made to measure life and co-creates a modern lifestyle with a wide range of women's and men's fashion, shoes and fashion accessories. Each fashion piece is made of carefully selected high quality fabrics and reflects the characteristic s.Oliver 'casual' style, that suits an increasing number of customers.
From relaxed summer blouses to printed T-shirts and elegant dresses, the store at Supernova Novo mesto shopping centre is always richly stocked with the latest collections of s.Oliver and Q /S designed by. Everyone who swears by classic fashion pieces will find himself in s.Oliver timeless, versatile style. The brand brings fashion for every day, with an emphasis on natural materials, thoughtful details and comfort. World trends have a great influence on Q /S designed by collection that brings daring, original clothes for women and men with an individual fashion style to s.Oliver store shelves. The street fashion brand with jeans, T-shirts and 'statement' jackets creates the authentic and recognizable style of world fashion icons. Dress in your own way, combine your favourite pieces as you wish and, above all, stay true to yourself with s.Oliver store.
S.Oliver - useful clothes that can be combined for a long time
s.Oliver is much more than just a fashion brand, as it co-creates the individual and the whole family way of life with its products, taking, at the same time, their wishes and needs into account when designing. Every fashion garment, from basic T-shirts with short and long sleeves, to coats, dresses, sweaters and jeans, brings modern models and versatility to your wardrobe, and above all, it is made for comfortable wearing every day.
Both brands, s.Oliver and Q/S designed by, delight you every month with new fashion pieces according to the latest trends. Twelve fashion collections a year always provide a fresh look, while each is made keeping previous collections in mind. S.Oliver fashion collections blend smoothly into each other, thus, you can easily complement your wardrobe with new garnments that reflect the spirit of the time, the season and your individuality. Fashion accessories such as handbags, belts, wallets, scarves, shawls and shoes make sure that your styling is perfect.