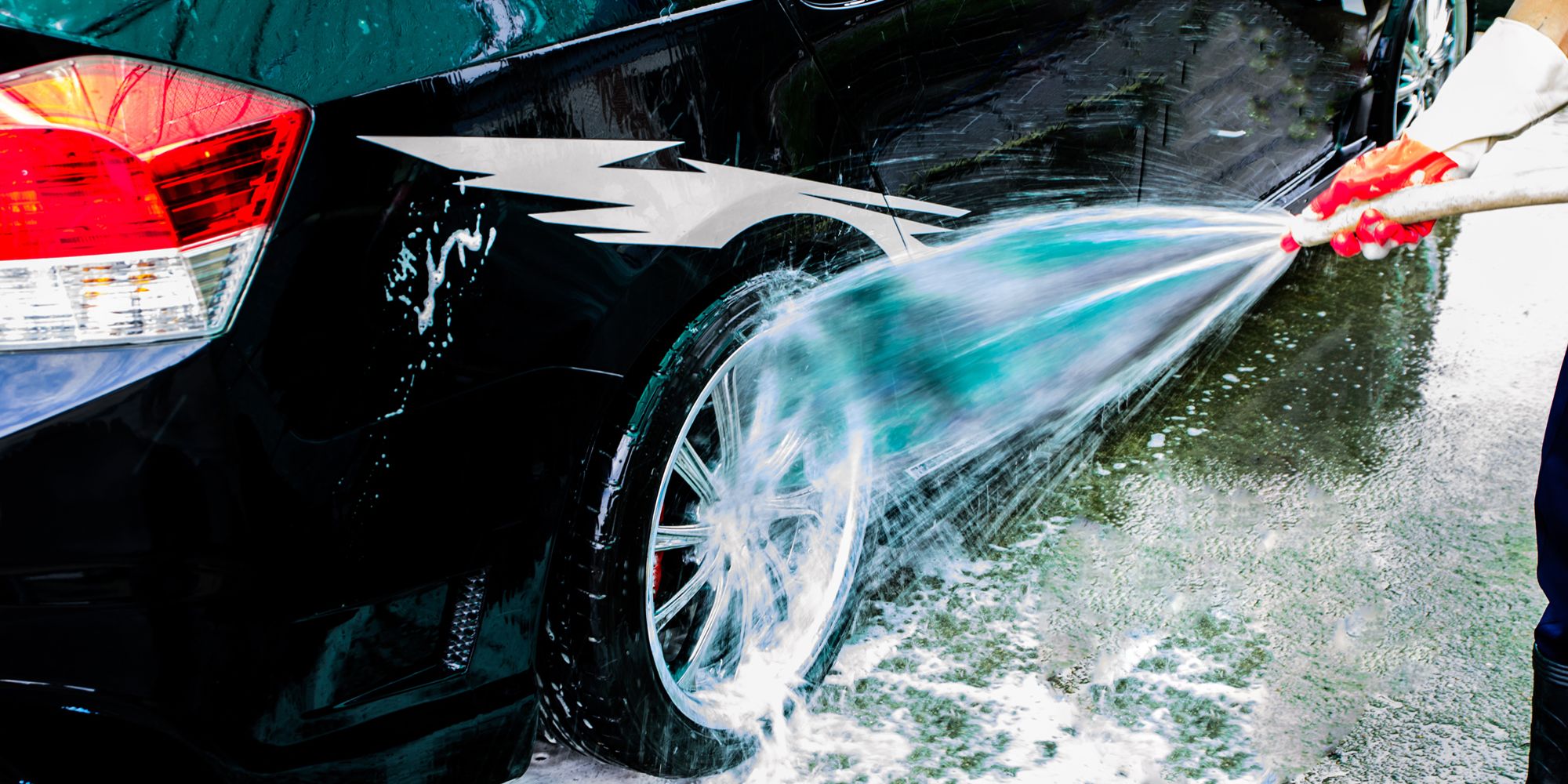 A manual car wash with a wide range of services will make your car shine bright. Exterior car wash, interior cleaning, dry cleaning, polishing and everything for a shiny car. They will even come to pick up your car at home.
Your car will be like new after visiting Avtopralnica Novo mesto
Finish your purchases at Supernova Novo mesto shopping centre by stopping at a hand car wash, or, better, bring your vehicle to the car wash before heading out after shopping, having two chores done at once. Pamper your car with a wide range of quality exterior car wash and cleaning services. The renovated Avtopralnica Novo mesto, car wash, is even more beautiful, more convenient and modern and invites you to visit it!
The friendly workers of the hand car wash always provide top professional service. The effects of dirty rain or wild 'off-road' driving on a dusty road are quickly removed with a precise manual external washing of the vehicle. Internal cleaning wipes away all the remnants of your daily life in the car. Muddy car mats, dirty seat covers or crumbs in the back seat will be just a dull past after visiting the car wash. For a perfectly clean and shiny car, Avtopralnica Novo mesto offers deep cleaning and internal disinfection of vehicles, polishing, cleaning and impregnation of leather and renovation of headlights.
When you are in a time crunch, the employees can also come to pick up your car at home. There is a self-service car wash, where you can clean your vehicle at any time, as it is open 24 hours a day.
Qlandia Novo mesto hand car wash … and your vehicle shines again!
Avtopralnica Qlandia Novo mesto has been pampering its customers at the shopping centre since 2019. A well-established team of friendly car wash workers always welcomes you with a smile and pays close attention to every vehicle. Even when you don't have time and want your car to shine again, take it to the car wash, where it will be professionally washed and cleaned, while you can care-freely do your shopping and your chores at Supernova Qlandia Novo mesto shopping centre.
The car wash is equipped with modern quality equipment for professional cleaning of cars and other vehicles. Test the quality of the automated machines in the self-service car wash or wait for the car wash workers to make your car shine and arrange for you the last details. They use an ozone generator to disinfect and remove smells inside the vehicle, so, with each visit to the car wash, your vehicle is also completely disinfected and safe. At the car wash, you can also buy a hobby programme of cleansers and care products for your car.