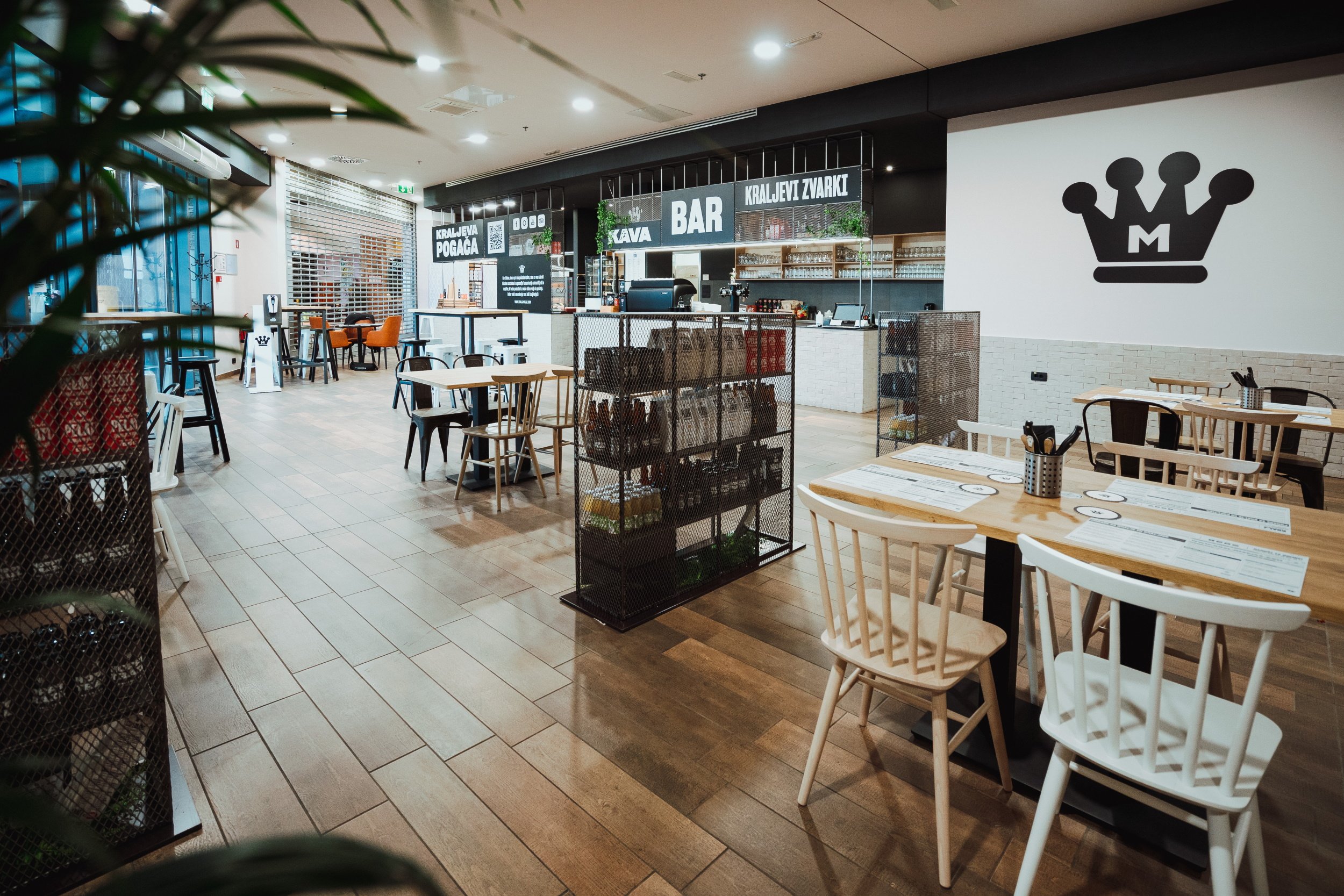 The King welcomes you with good spirits, delicious focaccia inspired by Dolenjska and Italian tradition, ice cold King's craft beer, perfect coffee and more.
For all the Kings and Queens
We want you to feel amazing, so we selected almost all local ingredients and transformed them into delicious dishes and drinks that will lift your spirits and inspire you to have a good time.
"We are serving only the good stuff!"
This is the vision, that brought together the owner of Kralj Matjaž restaurants, Matjaž Smodiš, a former basketball player with a successful international career, and the co-founder Matevž Slokar, an experienced businessman and house expert for pizza.
… and that's how it all started …
In October 2018 the first Kralj Matjaž Pub opened its doors on Novo mesto main square. The offer was focused on King's craft beers and some delicious appetizers that go along.
Soon the Kralj Matjaž legacy extended to a coffee shop, Mestna Kavarna, with the most aromatic King's coffee, roasted by a micro-roaster in Zagreb. A mix of Arabica and Robusta coffee beans soon won over many hearts of coffee lovers.
In 2019 the Kralj Matjaž Pizzeria opened. At first it was located a few buildings away, but then, in 2020, we decided it was time to bring all of them together under one roof. Since then the King's Pub and Pizzeria live and serve amazing food and drinks on the Novo mesto main square, under the flagship brand Kralj Matjaž.
During 2021 the royal family expanded with two new restaurants. First, in May, opened Kralj Matjaž restaurant at Kranjska Gora, where it soon became clear, that the King's focaccia, inspired by authentic Italian 'pizza al taglio', was a great success. From September 2021 hungry Queens and Kings can get their slice of pizza heaven also at Supernova Novo mesto. The Kralj Matjaž menu brings a varied King's focaccia selection, King's craft beers, King's coffee and even more delicious food and drinks that will for sure make your day.
The Kralj Matjaž story is a story of success, backed up by a determined team, quality, hard work, great ideas and of course some courage.
See you in the King's residence. Enjoy the good food and company.