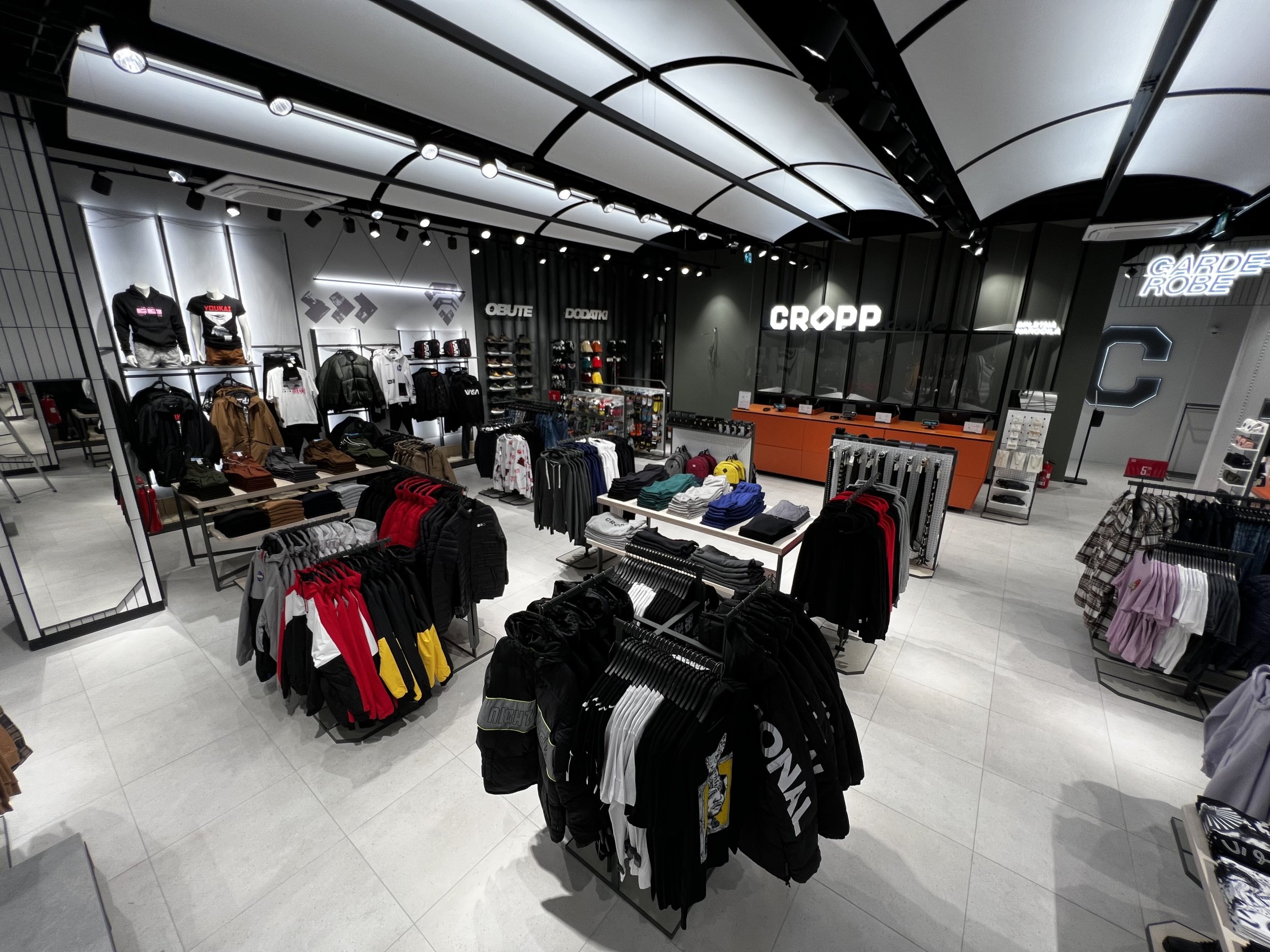 Young adult fashion outside all the boxes. Feel the fashion pulse of big city life. Clothing and accessories collections with the latest trends for a perfect street style.
Shop the latest street inspiration
Style that shows your personality and a different approach to life. This is what CROPP is all about – a fashion store for young adults who know how to enjoy life and do not fear bold fashion statements. All clothing and accessories at CROPP follow the latest trends in pop and hip-hop culture to create a perfect casual street style.
At CROPP Supernova Novo mesto you can find fashion collections for women and men. Discover the euphoria of fresh streetwear with audacious fashion items that are meant to stand out. Style unique T-shirts with bold prints and witty messages together with the amazing jeans collection and lumberjack shirts and add a touch of comfy style to your wardrobe with trendy oversized jumpers, a warm coat or a free-flowing dress. At CROPP the prices are always affordable, so you can get more clothes and fashion accessories for your budget. Unique socks, backpacks, beanies, sneakers, belts and jewelry enhance your style and create many cool looks. Find your favourite at CROPP store.
Urban fashion for modern rebels
CROPP is a synonym for street fashion, tailored to urban settings and urban lifestyle. The bold fashion brand is aimed at young rebels, men and women who are part of urban culture, live their lives by their own rules and express their unique views through their fashion choices. CROPP collections are inspired by graffiti, street art, urban sports and music and reflect the lively influence of pop and hip-hop culture. To stay unique, every new CROPP collection is designed in collaboration with illustrators and graffiti artist from all over the world, while giving back by supporting street-art events. CROPP streetwear fashion and accessories are available at various unique CROPP stores across Slovenia, including flagship stores at Supernova Qlandia Kranj and Supernova Qlandia Novo mesto, and in the brand's web store.