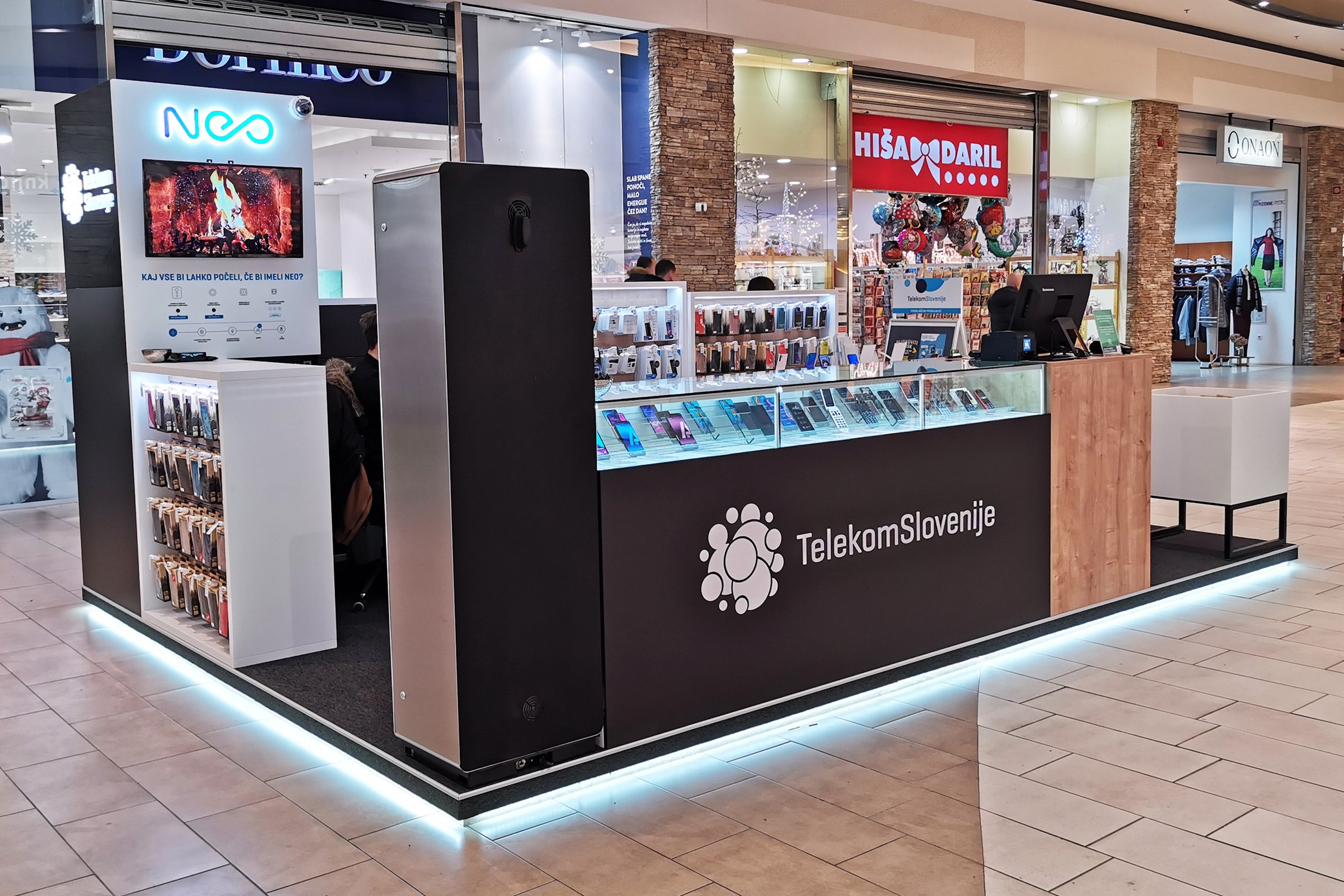 You are invited to Sgermobil store, situated in Novo mesto, where you can discover everything for mobile telephony and telecommunications in one place.
Technology is driving us forward
Just because technology is constantly evolving, it doesn't mean we have to follow it blindly all the time. It is better if we can conquer it in a way that is close to us and discover new possibilities of connecting with it. Therefore, Sgermobil offers you top-quality telecommunications services and products, as well as exhaustive advice and assistance in choosing the products that are best for you. You can choose from a variety of products from renowned global brands that can be yours at great prices. At the same time, it provides you with friendly and qualified advice, answers to your questions and frequently asked questions, and device repairs.
The company is an authorized dealer of Telekom Slovenije that provides the highest quality Internet connection with an optical network. Therefore, you can conclude, extend and manage subscriptions in eight Sgermobil branches throughout Slovenia. As an official partner of Samsung Slovenija, the first Samsung centre in Slovenia was opened at CityPark, in Ljubljana, where visitors can find all the new dimensions of the latest technology that Samsung is discovering and creating. In addition, Sgermobil is the official importer and authorized repairer of myPhone mobile devices, and also offers you phones that are resistant to dust, water and shock, as well as phones with large keys, which are great for the elderly.
The whole world in the palm of your hand
Today we discover the world through small, medium and large screens, that's why Sgermobil at Supernova Qlandia offers you a wide variety of products and services that allow you to always be well connected. If you need a new phone, a new phone number, or a package with multiple data transfers, you can do everything in one place. Qualified employees will help you, answer your questions and provide professional advice on the choice of device, service and forms of payment, that can also be made in installments for selected products. At Sgermobil, you can find everything from mobile phones, tablets and smart watches to consumer electronics and large home appliances at affordable prices.
In addition to a wide range of products and services, Sgermobil provides you with protective and additional equipment for your new devices. The company performs out-of-warranty repairs of mobile phones from Apple, Samsung, Huawei, HTC, Microsoft, LG, Nokia, Sony, Lenovo and Xiaomi. Repairs are made after a cost estimate that must be confirmed before repairing.