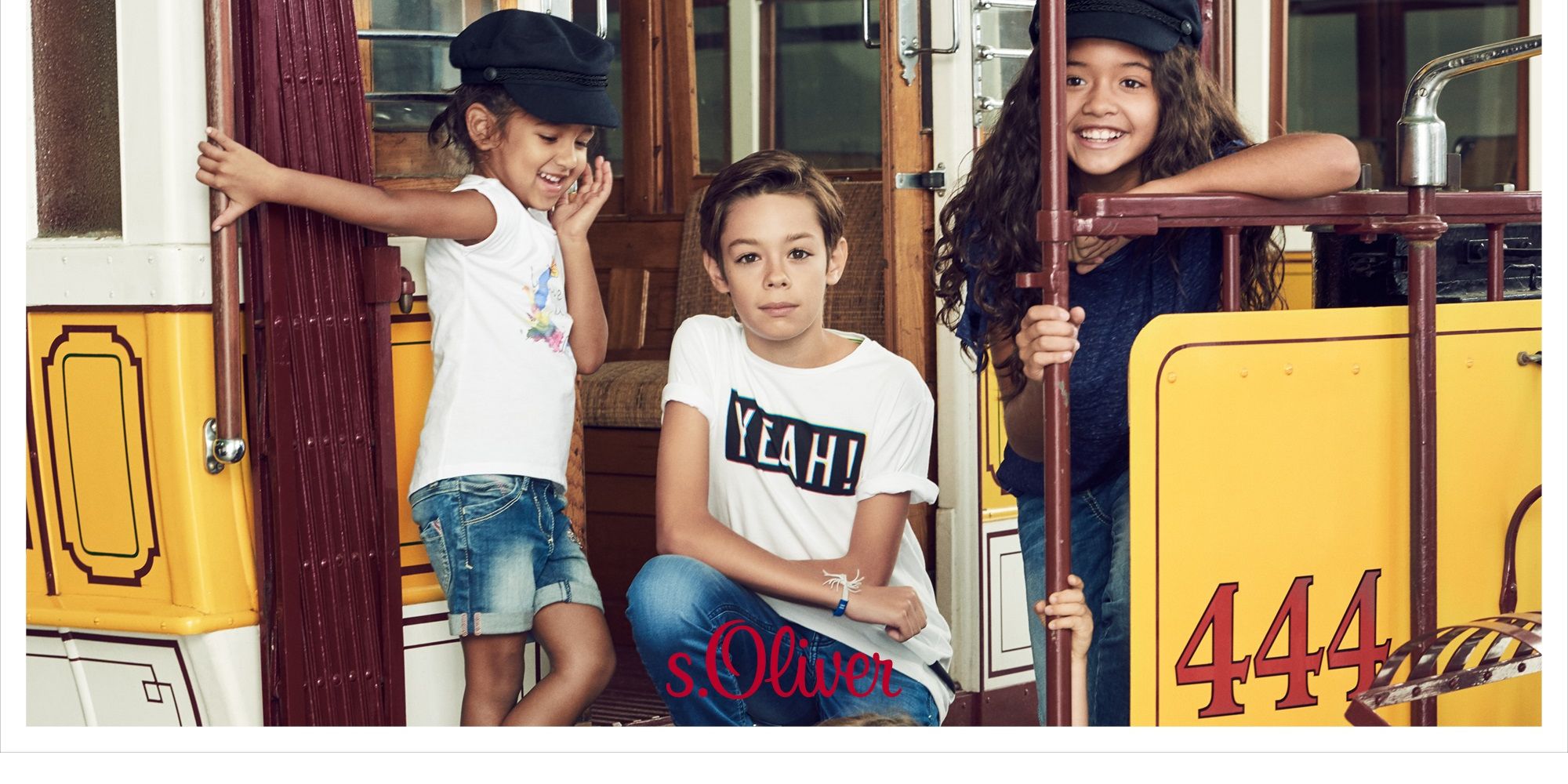 Let every game become an experience with s.Oliver quality. The children's store offers trendy clothing, fashion accessories and footwear for babies, children and teenagers.
s.Oliver urban fashion for the youngest keeps your children's comfort in mind
Are you looking for cute and trendy baby clothes in which your little sunshine will shine on the first day of school, on arrival from the maternity hospital or at a birthday party? Whatever the occasion is, you will always find quality and comfortable clothes at s.Oliver children's store. Every month, the store, at Supernova Novo mesto shopping centre, comes to life in a new children's collection that perfectly reflects trends and seasons. All collections are modern and the children are happy to wear them. s.Oliver signature is a guarantee that the clothes are made of natural and quality materials, carefully selected for complete comfort and relax.
Every children's collection is divided into three lines for different ages. s.Oliver Baby line with cute sets, rompers and baggy pants is intended for babies and children up to 2 years of age. For playful children up to 6 years of age who are curiously exploring the world, there is s.Oliver Kids line with cool printed T-shirts, comfortable trousers and always trendy children's clothes. The teenager line, on the other hand, satisfies older children who are already creating their own style and opt for the street inspiration of urban fashion. To make children's style really perfect, you will also find fashion accessories at the store, such as belts, scarves, hats and caps, scarves and gloves, umbrellas and sports bags, while children's play will be even more enjoyable wearing comfortable s.Oliver shoes and sneakers.
S.Oliver - useful clothes that can be combined for a long time
s.Oliver is much more than just a fashion brand, as it co-creates the individual and the whole family way of life with its products, taking, at the same time, their wishes and needs into account when designing. Every fashion garment, from basic T-shirts with short and long sleeves, to coats, dresses, sweaters and jeans, brings modern models and versatility to your wardrobe, and above all, it is made for comfortable wearing every day.
Both brands, s.Oliver and Q/S designed by, delight you every month with new fashion pieces according to the latest trends. Twelve fashion collections a year always provide a fresh look, while each is made keeping previous collections in mind. S.Oliver fashion collections blend smoothly into each other, thus, you can easily complement your wardrobe with new garnments that reflect the spirit of the time, the season and your individuality. Fashion accessories such as handbags, belts, wallets, scarves, shawls and shoes make sure that your styling is perfect.