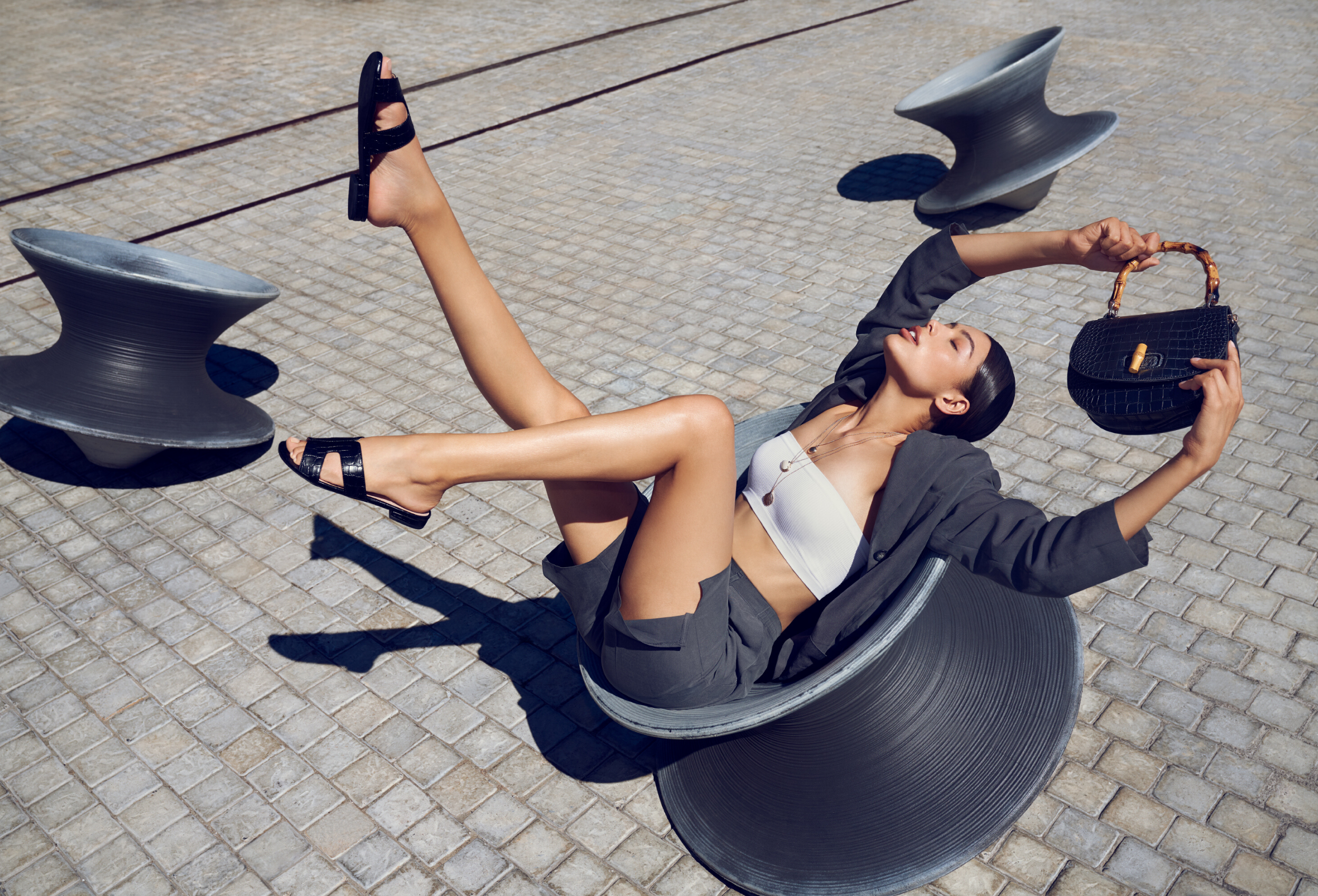 Complement your style with the perfect footwear. Explore new fashion collections at the CCC store and catch the latest fashion trends!
Find the shoe lovers' paradise at Supernova Mercator Novo mesto
Visit the CCC store! This modern store is a popular destination for all fashion enthusiasts who adore beautiful and quality footwear. Every season brings new collections and the latest footwear models, closely following the latest fashion guidelines. Choose the ideal pair of new shoes to suit your style, fashion taste and occasion.
At the CCC store in Supernova Mercator Novo mesto, you'll find all types of footwear: from women's shoes with high or low heels, with or without a platform, sandals, ballerinas, high boots, ankle boots and elegant heels to more casual leisure footwear. The selection of sports footwear is sure to impress professional athletes and recreational athletes alike. Choose from trendy sneakers and comfortable everyday shoes. Regardless of whether you prefer high heels or low platform shoes, you will find all models of footwear and more at CCC in Supernova Mercator Novo mesto.
Can't find the right size or can't decide which shoes to choose? At the CCC store, friendly staff is always at hand. Ask about the latest models of trendy footwear. Entrust them with your wishes and find your ideal pair of shoes! You'll leave the CCC store with a head full of ideas and a new pair of favorite shoes.
Assemble your ideal fashion combination
In addition to a wide range of footwear, the CCC store also carries a large variety of bags, backpacks and handbags. If you'll be attending a business dinner, you'll have no trouble finding the perfect handbag to combine with your evening dress. Browse handbags both large and small, and find your new favorite bag.
Visit the CCC store at the Supernova Novo mesto shopping center and take advantage of the special benefits they regularly prepare for members of their CCC Club. Nowhere else will you find such comfortable and affordable footwear in one place!
CCC shoes&bags – footwear you simply can't resist
CCC is known for trendy high-quality footwear that brings you comfort at the best price. At CCC you will also find a wide variety of footwear in special sizes. For all of you, who can't usually find the right shoes in the usual size range, CCC brings all the trendiest designs in smaller and bigger sizes. In the women and men collection you, one will find great shoes in XS and XL sizes for the comfort and style of every single foot out there.
A big pride point in CCC is Lasocki fashion footwear brand with shoes made entirely from high quality natural leather but still available at a low price. For a more active lifestyle choose Sprandi brand with great designs and the latest fashion trends. The collection is made of high and low cut sneakers in a trendy pallet of wild colours.
At CCC you can also find big footwear brands, such as very popular New Balance, Puma, Reebok, adidas, Skechers, Kappa, DeeZee, Jenny Fairy, Gino Rossi, Lanetti, Nelli Blu and many others.