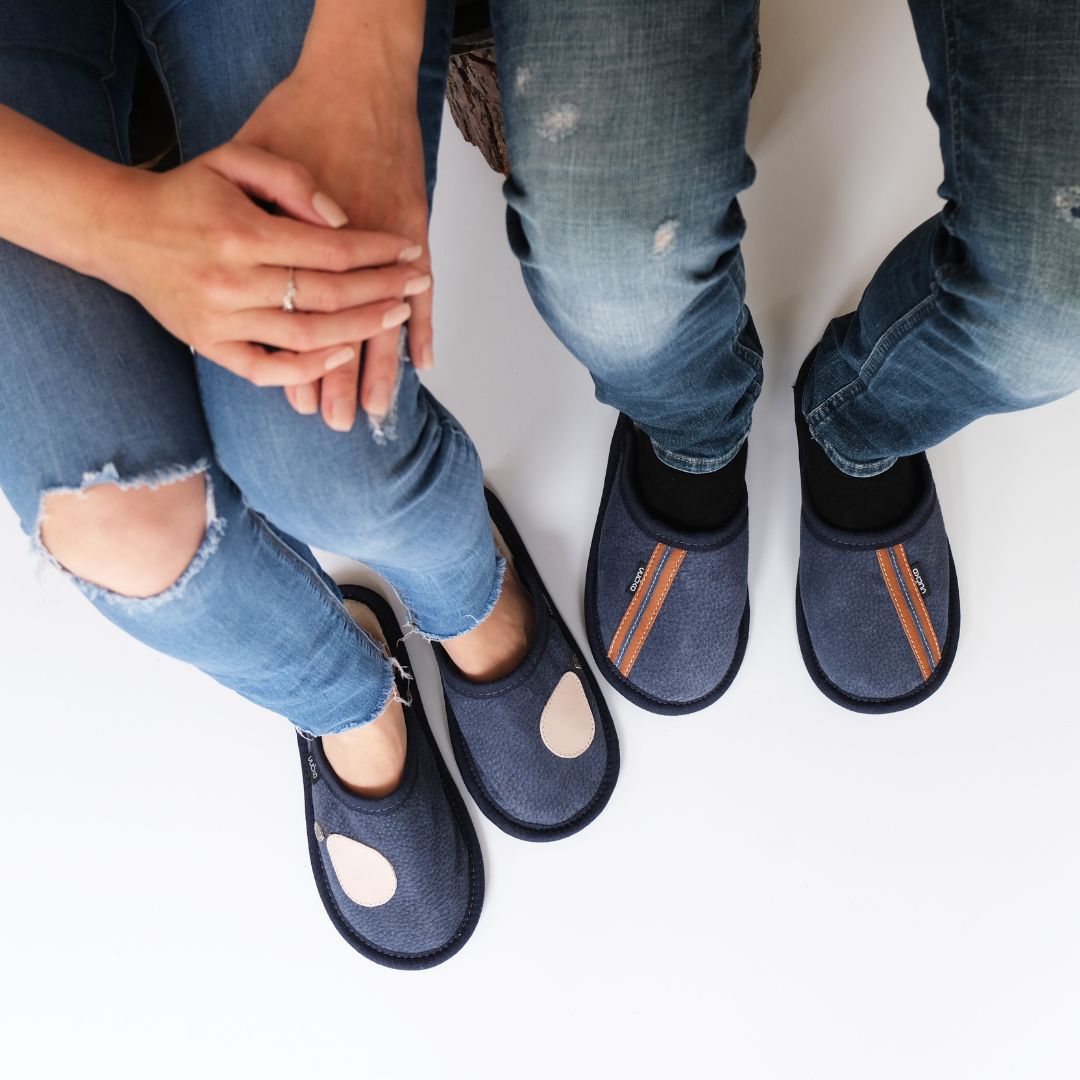 High quality school slippers and comfy home footwear. Discover the colourful world of Vučko slippers. With the best leather, textile, and fur slippers, Vučko brings comfort to every step.
Great leather school slippers or warm winter slippers
Vučko has the right slippers for all generations. So soft and high-quality, Vučko slippers will take your home footwear to another level. The stand at Supernova Novo mesto shopping centre has the largest offer of amazing kids' slippers for school and kindergarten as well as comfy home slippers for adults. The wide selection of colours and designs will bring joy to even the most avid trendsetters. While back to school shopping choose high quality leather slippers with non-slip soles, ideal for carefree running and playtime during the school day. The cute kids' collection also brings playful children's slippers for home and the best kindergarten slippers, while the adults' collection is full of comfortable home slippers, including warm and fuzzy fur slippers and breathable textile slippers.
Unique Vučko slippers are the perfect gift idea, especially during winter holidays. Bring warmth and comfort to your loved ones with slippers made from natural materials that let the foot breathe and prevent sweating. Visit the Vučko shop, where you will find the perfect slippers for you and your family.
Vučko – popular leather slippers made in Slovenia
There is almost no one in Slovenia that has never heard of high quality Vučko school slippers. Vučko, d. o. o. is a family business that started as a small workshop in Škofja Loka. Since 1983, when the first Vučko slippers were created, the company developed into a popular and sought-after brand of slippers for school and home. Vučko slippers are known for being playfully colourful and unique, making every single step blissfully comfortable. They are made of leather, textile, or fur.
Vučko is especially proud of their leather school slippers that let feet breathe, are durable and don't wear out so easily. Leather slippers Peka placed first in the Slovene Consumer Association test in 2022, reaching the very top spot among leather school slippers in quality and durability.
Vučko slippers are available at various selling points in shopping centres across Slovenia, including special stands at Supernova Ljubljana Rudnik and Supernova Novo mesto.