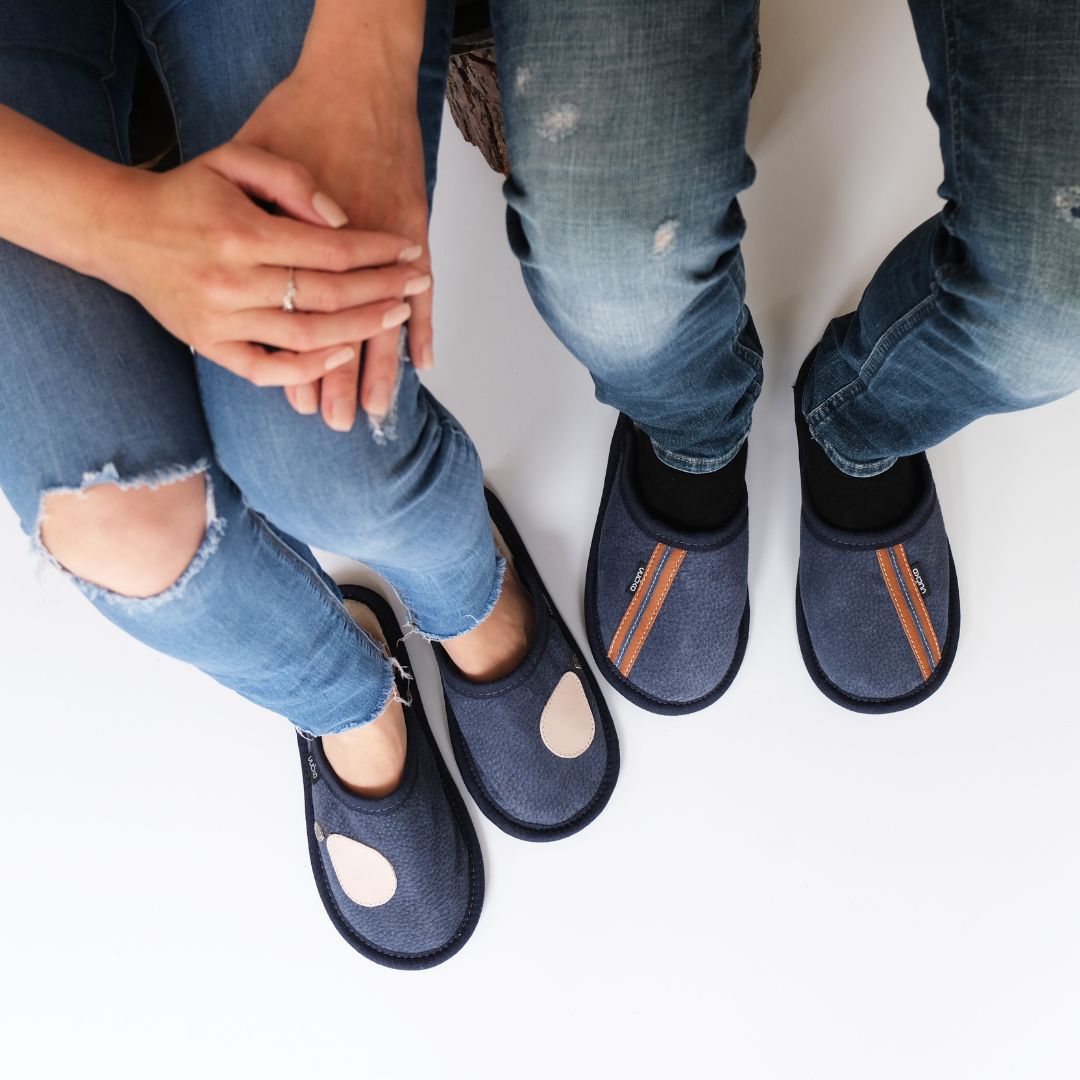 High quality school slippers and comfy home footwear. Discover the colourful world of Vučko slippers. With the best leather, textile, and fur slippers, Vučko brings comfort to every step.
Great leather school slippers or warm winter slippers
Vučko has the right slippers for all generations. So soft and high-quality, Vučko slippers will take your home footwear to another level. The stand at Supernova Novo mesto shopping centre has the largest offer of amazing kids' slippers for school and kindergarten as well as comfy home slippers for adults. The wide selection of colours and designs will bring joy to even the most avid trendsetters. While back to school shopping choose high quality leather slippers with non-slip soles, ideal for carefree running and playtime during the school day. The cute kids' collection also brings playful children's slippers for home and the best kindergarten slippers, while the adults' collection is full of comfortable home slippers, including warm and fuzzy fur slippers and breathable textile slippers.
Unique Vučko slippers are the perfect gift idea, especially during winter holidays. Bring warmth and comfort to your loved ones with slippers made from natural materials that let the foot breathe and prevent sweating. Visit the Vučko shop, where you will find the perfect slippers for you and your family.
And who are we?
Vučko d.o.o. is a family business with a 40-year tradition. Our story goes back to 1983, when the first slippers were created on a sewing machine placed in the kitchen opposite the stove. Even the first pair of hard-working hands soon couldn't do all the work alone, so this couple soon got the help of another pair, and then another... now we can boast of many employees who help in the production and sale of slippers, and are trying to develop the company Vučko keep going.
Quality, diversity and aesthetic perfection at every step is the fundamental guideline of our company. From the diligent hands of our seamstresses come slippers for people of all ages and both sexes. Every year we add something new to our product range. We try to ensure that the slippers are made of quality materials, attractive colors and patterns.