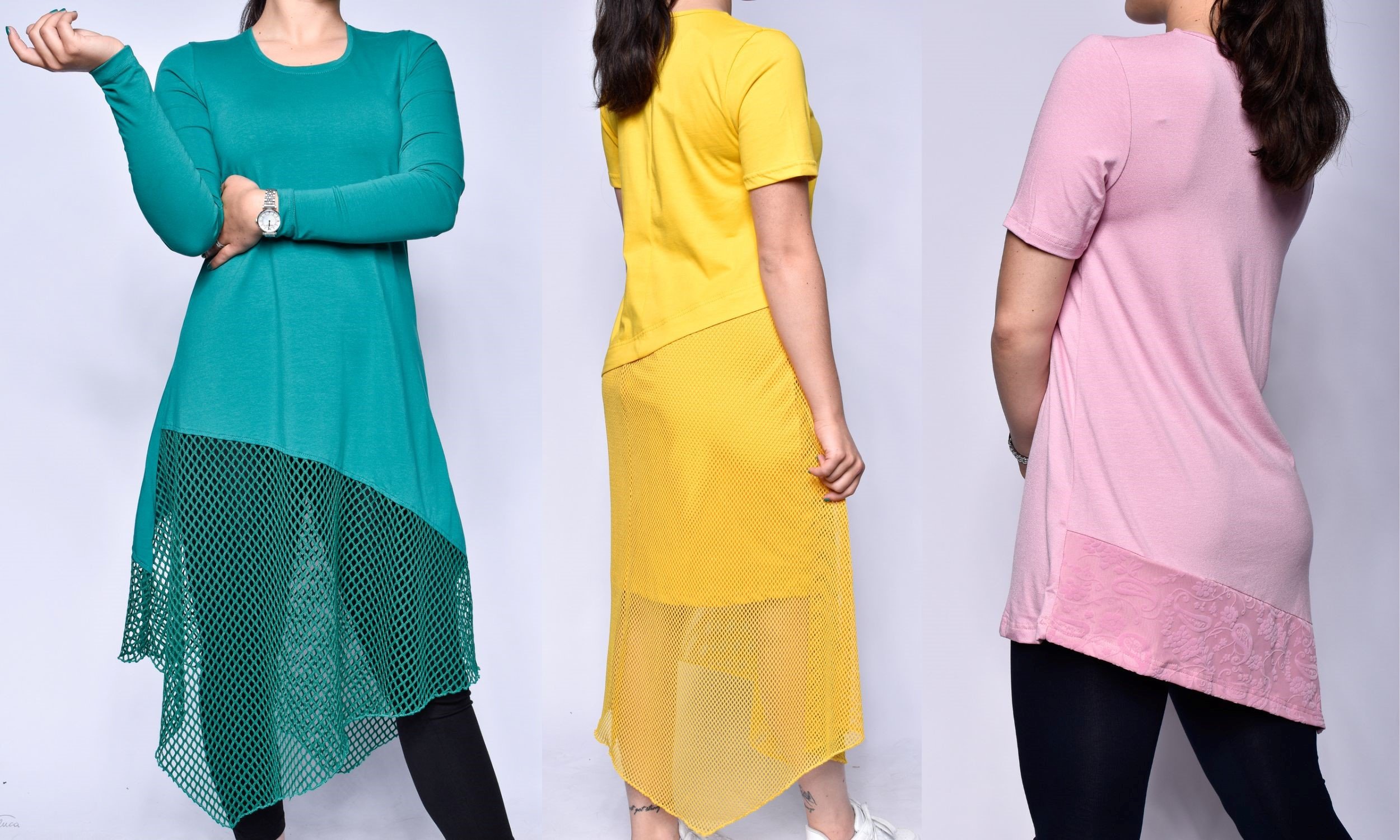 Fashion for bold style. Joe&Luca is a Slovenian fashion brand offering unique designs and high-quality materials. Discover clothing collections that will stay with you many seasons.
Durable and comfortable clothes for every taste
Fashion and comfort can go hand in hand. Welcome to Joe&Luca fashion store, where every season is full of authentic fashion choices for women and men. Joe&Luca clothes are designed and tailored in Slovenija, made from carefully selected, skin-friendly materials that offer complete comfort even
when worn over long times. High-quality clothes are designed to survive many seasons, while unique colour combinations and designs make every styling stand out, even your day-to-day casual wear.
Visit Joe&Luca store at Supernova Novo mesto. The store offers the latest trends and more classic fashion items for every occasion and every taste. Find leggings, pants, dresses, skirts, t-shirts, hoodies and tunics with unique designs and outstanding cuts. All Joe&Luca clothing is made from top-quality materials that ensure comfort and durability, while still bringing a fashionable, trendy look. Be bold with your fashion choices with Joe&Luca clothing and accessories. Always looking for something new to wear? At Joe&Luca new designs are added every week.
Joe&Luca – a fashion store with unique style
The story of Joe&Luca, a Slovenian fashion brand, starts in 2001 in a small garage shop. The name takes after two brothers, Jože and Luka, when their mom, Vesna Slobodnik, decided to venture into her own fashion brand. At first, she designed and sew all her clothing, but soon, as the brand took off, she took under her wing many skilful workers from the local area.
The brand Joe&Luca is known for its unique, authentic style and high-quality clothes. Big efforts are made to guarantee top-quality materials, follow the latest trends, and tailor the offer to customers. The brand stands for providing always new and unique clothes that will withstand many seasons, with skin-friendly materials and unique colour combinations. Joe&Luca collections are very inclusive, as many styles are available in plus size sizes. The mission is to make every woman feel comfortable and confident in her own skin, and in Joe&Luca styles.