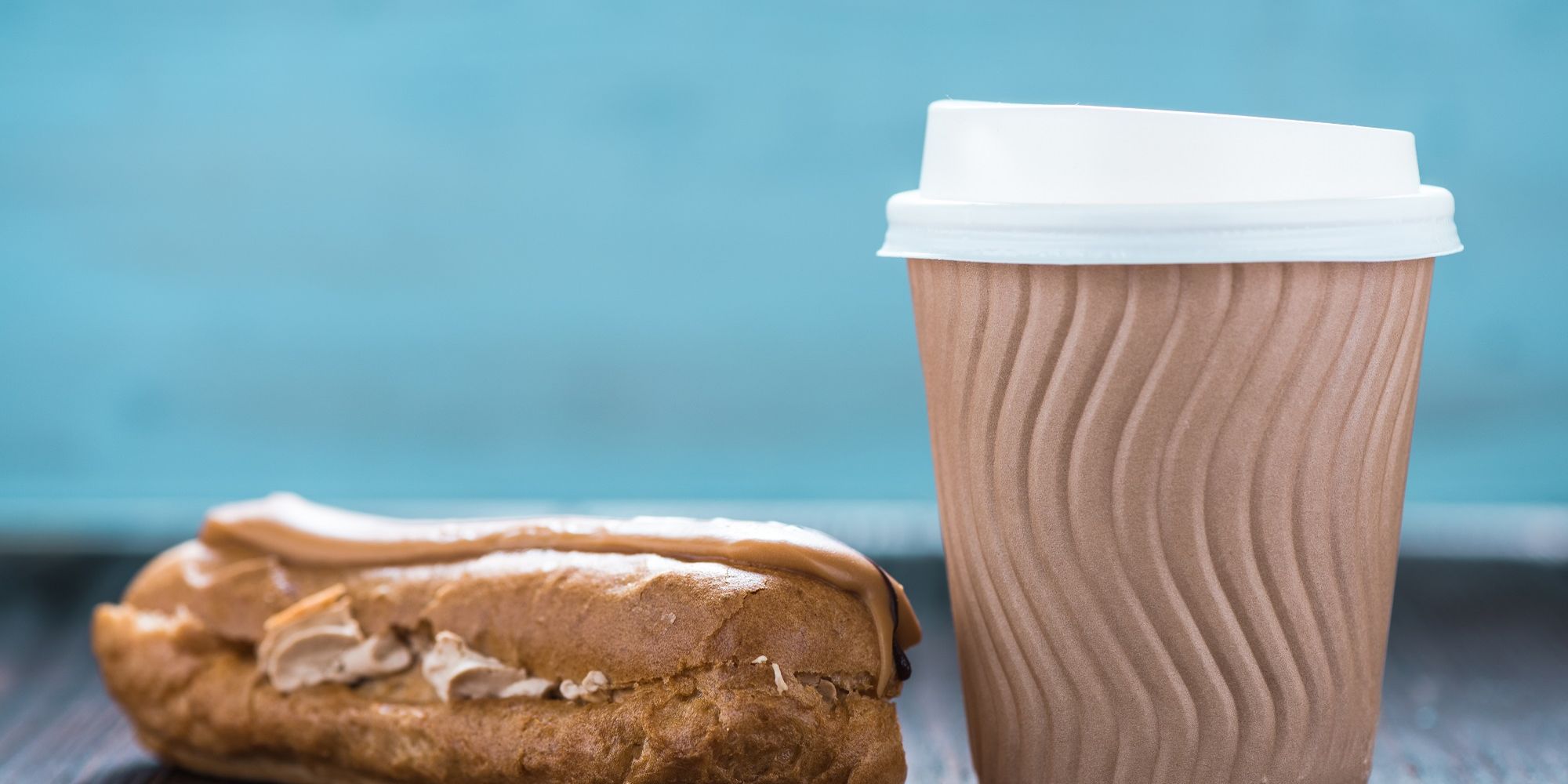 A wide range of freshly prepared dishes, hot and cold drinks that you can take away. Spar To Go is a great choice for a snack or a quick bite.
A delicious meal on the go or at work at an affordable Spar price
When you are hungry while shopping at Supernova Novo mesto, just visit the Spar To Go corner, where you are pampered every day with a freshly prepared offer of fast and tasty dishes at an affordable price, excellent coffee and a wide selection of refreshing drinks. Today would you like a freshly baked pizza, the best burek, a richly coated sandwich or maybe just a carefully prepared fresh salad with a delicious dressing? A wide selection of daily fresh and ready-to-eat dishes in our store will never disappoint you. For everyone who wants a more concrete meal, Spar To Go serves a wide range of roasted meat, fried vegetables and meat dishes, casseroles and lasagna, as well as freshly baked grilled delicacies. Treat yourself to warm French pastries, numerous desserts or a prepared mix of fresh fruit for dessert.
Spar To Go is an extremely popular choice for a snack, a quick bite or a light lunch. Try it when you're on the go or simply enjoy delicious treats even when you're in no hurry. With Spar To Go you will eat quickly, deliciously and cheaply.
Freshly prepared dishes under the auspices of Interspar store
Spar To Go brand combines a delicious offer of freshly prepared food at an always low price at Spar and Interspar stores. All Spar To Go hot dishes are prepared from carefully selected quality ingredients and freshly made every day at the local store. Hungry customers always have warm and tasty dishes available that make their stomachs pound with happiness.
Since 1991, SPAR company has brought to the Slovenian market a modern shopping experience with the best quality-price ratio, a wide and varied selection, always fresh products and the goal of satisfying every customer. SPAR success is also confirmed by market research, which has been ranking, for many years in a row, the company at the first place among retailers in Slovenia.
SPAR Slovenija is based on quality, reliability and responsibility towards its customers, employees and the social and natural environment. SPAR Slovenija responsible operations are reflected in its desire to reduce negative impacts on the environment, increase overall well-being, live and operate in balance with the natural environment, and, at the same time, increase added value for all stakeholders.