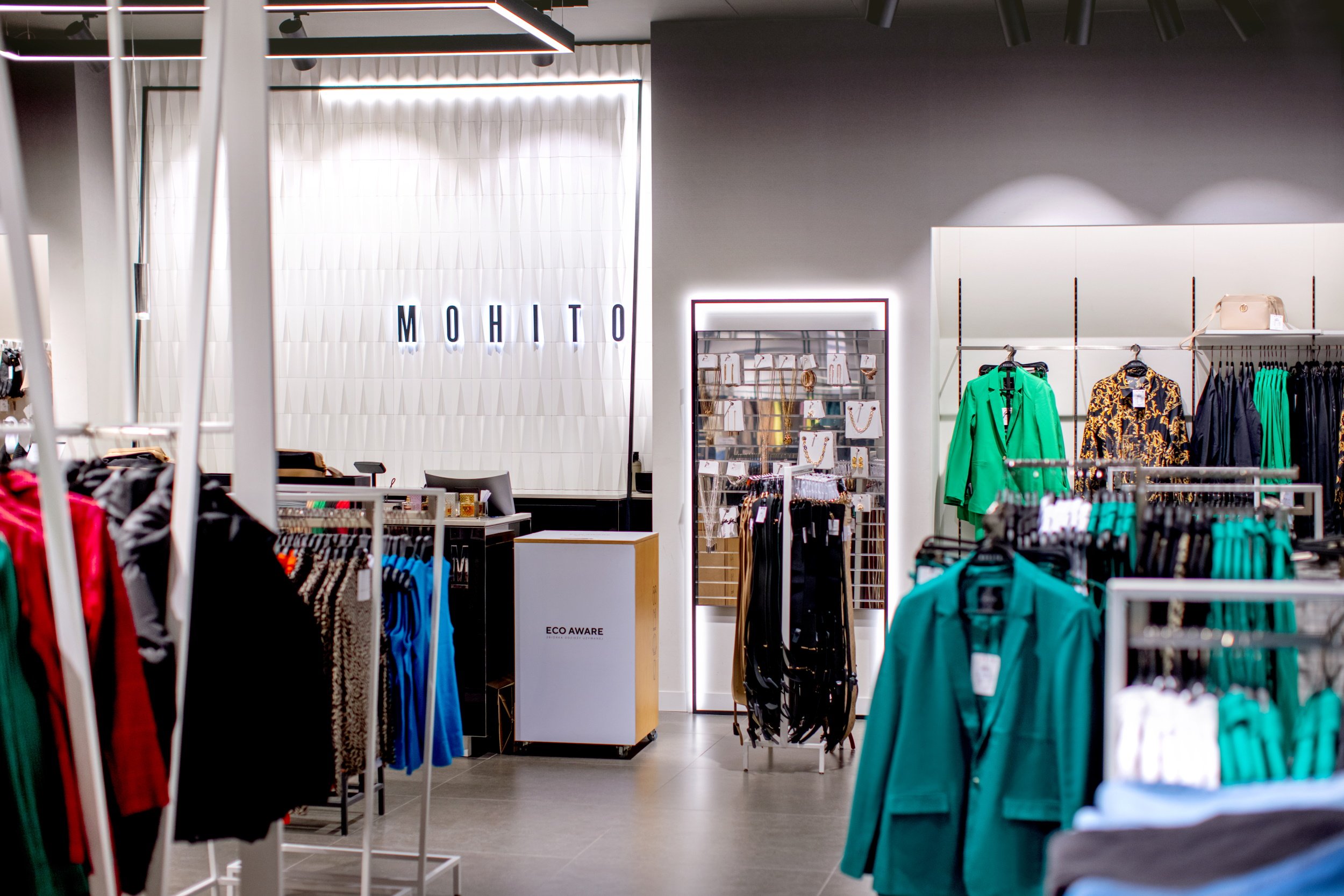 Bold fashion for confident women who love life. Mohito brings a great cocktail of colour, designs and patterns to your wardrobe.
Youthful clothes for stylish women
Let style inspiration flow in true Mohito fashion. Timeless elegance and statement fashion pieces fearlessly collide in a diverse fashion collection, always looking for the next in fashion.
The Mohito store at Supernova Novo mesto offers a wide selection of high-quality clothes and accessories for women who value freedom, elegance and at the same time seek comfort and functional styles. Elegant dresses with bold cut-outs and sophisticated details will inspire you, while creating your perfect wardrobe with classic and modern styles of blouses, T-shirts, pants and other women's fashion items. Today a business boss, tomorrow an enchanting romantic soul and a true street style icon next – Mohito understands all female traits and needs, creating fashion that can be easily combined and styled into many outfits, according to mood and occasion. Discover your favourite clothing and fashion accessories in store and do not miss out on amazing seasonal sales and discounts for an even more inspiring shopping experience.
Mohito – women's fashion with sophisticated taste
The fashion brand Mohito was created for trendsetters who love fashion and value non-conventional elegance. Mohito relates to free-spirited women, confident, sensual and in love with life!
The tastefully created collection of women's clothing includes a palette of fashion items that embody fashion trends and masterfully create balance between always new styles and comfort. Mohito clothes are high-quality clothes and are made to be worn. Whether you are choosing Mohito fashion for special occasions or as your go-to style for casual everyday comfort, Mohito clothing lines are tailored to your life, with highly functional designs and top-quality materials.
The Mohito brand has over 200 stores across 18 European countries. The brand is an essential part of the LPP portfolio, which also includes popular fashion brands Reserved, Sinsay, House and Cropp.