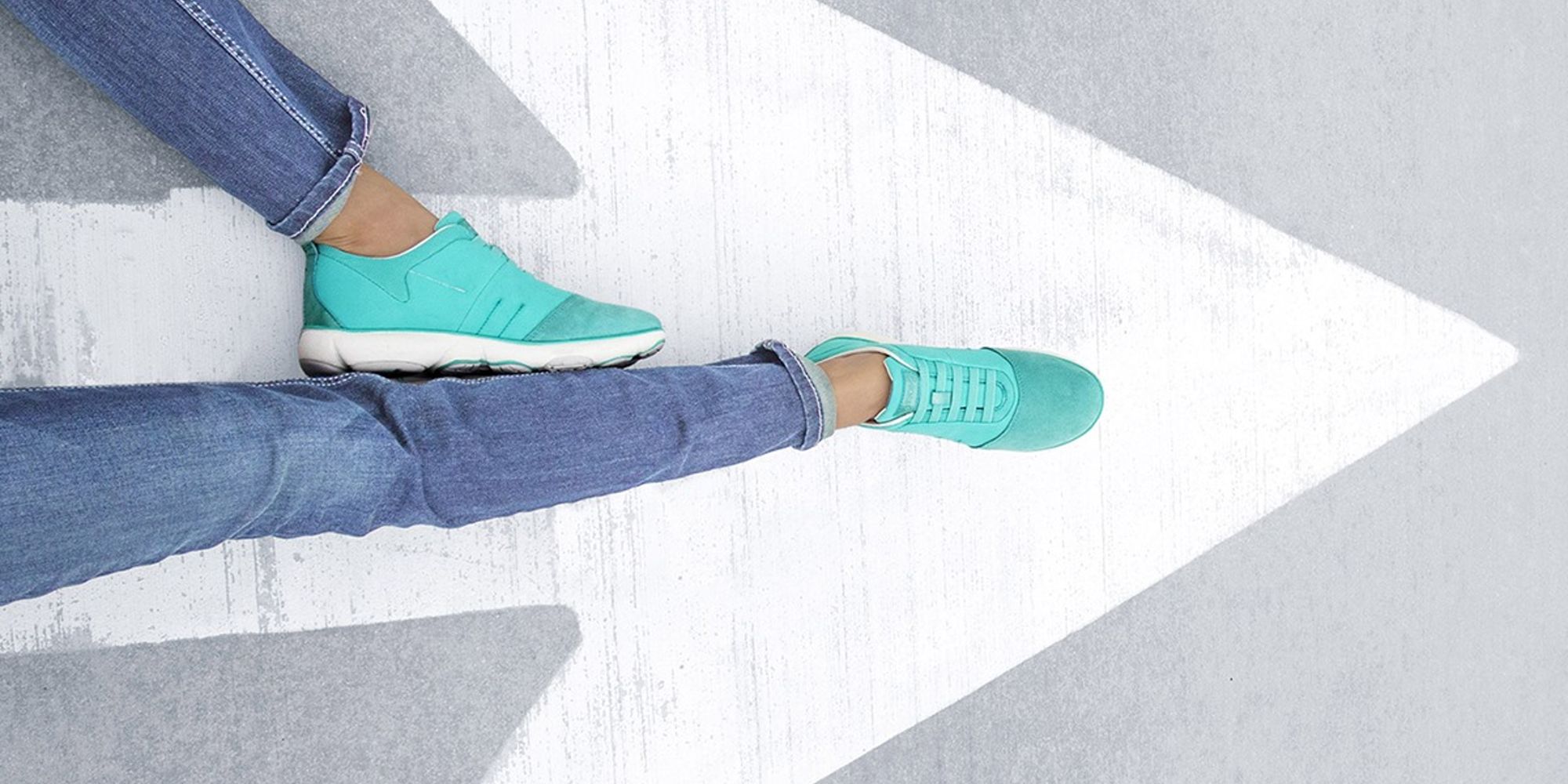 Discover comfort at every step with quality footwear from an internationally recognized sports footwear brand.
Quality comes first
At a time when we are surrounded by a variety of new trends, Geox is proving that there is nothing more elegant than a comfortable step. With modern shoe models it allows you to stay in step with the times. At the store, at Supernova Novo mesto shopping centre, you will discover a wide selection of footwear for every occasion and every season. If you are looking for comfortable sandals for the summer months or warm boots for cold days, you will find a wide variety of shoes that will complement your look and make your feet breathe. The always new offer ensures that you can walk on every path in the comfort of your sports shoes and achieve every goal in your unique style.
Since shoes are not just a fashion accessory, the store makes sure you feel the comfort of sneakers even wearing elegant high-heeled shoes. At the same time, with unique and comfortable shoe models, you can feel the breathing and free feeling of sandals in boots, ballerinas or sneakers.
Geox is a leading international lifestyle footwear brand
Almost 25 years have passed since Mario Moretti Poredato, the founder of Geox, first thought of his revolutionary solution: to equip shoes with perforated rubber soles so that the feet can "breathe". The Geox Group designs, manufactures, promotes and distributes Geox brand footwear and clothing. The brand's main feature is the use of innovative and technological solutions to ensure that the footwear can breathe and at the same time remain waterproof. The astounding success of Geox lies in the technological advantages of their patented shoes and clothing.
Thanks to a technology that has been protected by 40 different patents and by 25 more recent patent applications registered in Italy and extended internationally, "Geox" products ensure technical characteristics that improve foot and body comfort in a way that consumers are able to appreciate immediately. Geox's innovation stems essentially from the creation and development of special outsoles: thanks to a special membrane that is permeable to vapor but impermeable to water, rubber outsoles are able to breathe and leather outsoles remain waterproof.