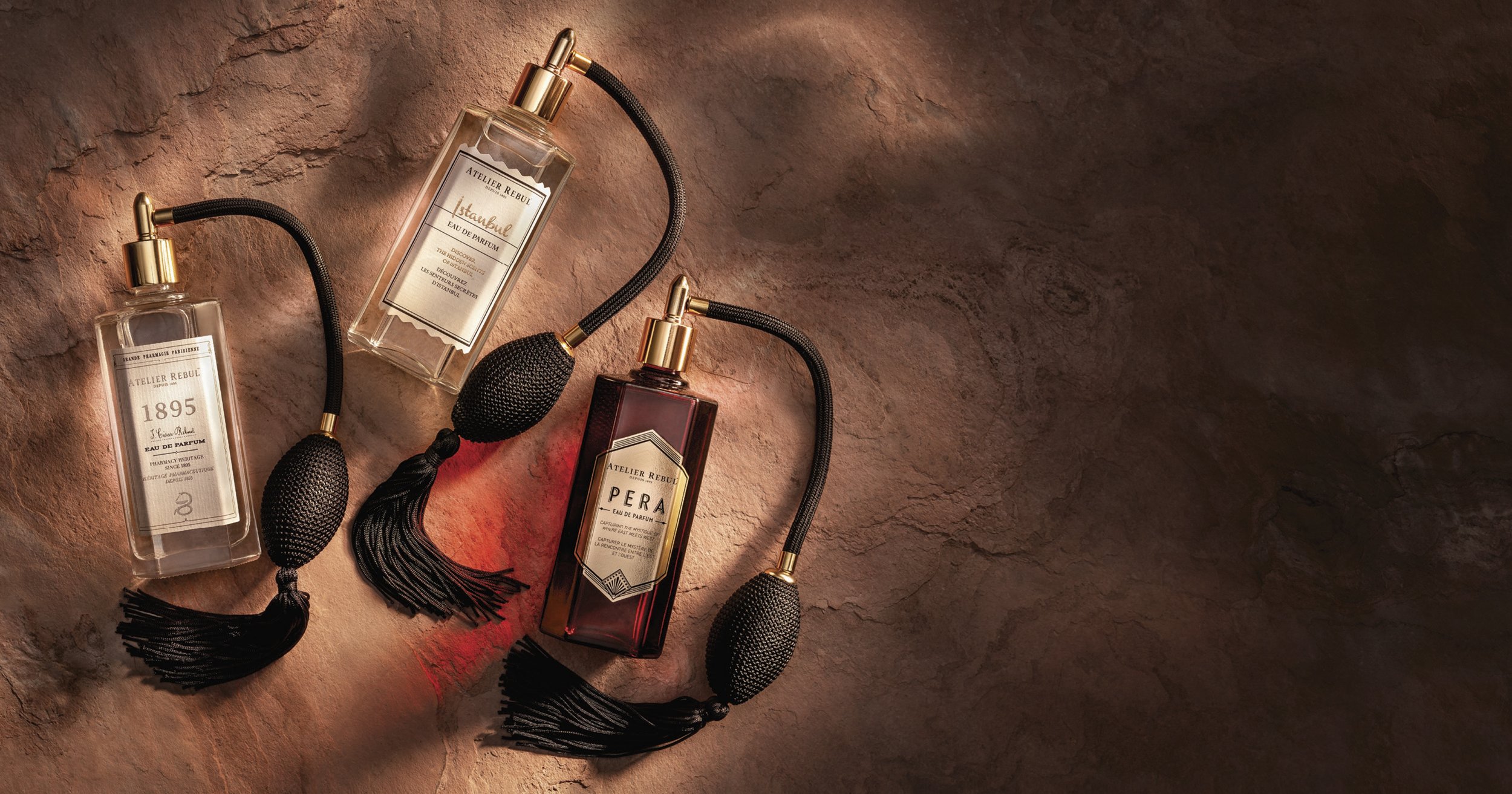 Exclusive cosmetic products and prestigious fragrances with a seductive vibe. Give in to the most sensual bouquet of amazing perfume essences at Atelier Rebul.
Prestige you can afford
So gentle, yet so sensual. Like a journey through the most prestigious fragrances of the world. The new cosmetic brand Atelier Rebul will completely impress you with its quality, stunning fragrances and authenticity. Atelier Rebul is a natural cosmetic brand with 100 % natural fragrances, free of parabens, minerals, sulphates and added artificial colouring. The cosmetics are vegan, environmentally friendly and have not been tested on animals. Discover the popular beauty products and long-lasting perfumes at Supernova Novo mesto shopping centre. Body fragrances, colognes, home fragrances (diffusers and scented candles) and My Spa Collection of soaps, liquid soaps, shower gels, lotions and hand creams will enhance your beauty ritual. With recycled packaging and re-fill option they also pay respect to the environment and sustainability.
Start your discovery of prestigious fragrances with the best seller signature collection Istanbul. The unique fragrance takes you for a walk through the spice bazaar in Istanbul, with a symphony of mesmerizing scents and magical mysterious streets. Pamper yourself with an oriental-woody scent, composed of shimmering notes of bergamot revealing luxurious spicy notes of cinnamon, saffron and cloves. The heart notes of violet, jasmine and black orchid create a seductive flower bouquet, finally revealing the base notes of vanilla, amber, musk, cedar, patchouli and sandalwood.
Perfumes with oriental heritage
The story of Atelier Rebul begins in 1895, when a young French pharmacist Jean Cesar Reboul opened his first pharmacy in Istanbul. He was later joined by Turkish pharmacist Kemal Müderrisoğlu. Together they accomplished outstanding achievements and their pharmacy was considered one of the most prestigious in all Turkey. The key to their fame was a unique lavender cologne – REBUL LAVANDA, which has become a real phenomenon in Istanbul. After 120 years of rich experiences, knowledge and formulas, it was time for the next step. The brand Atelier Rebul was created and with it a new business concept.
Atelier Rebul relies on 125 years old pharmaceutical recipes, which are a combination of completely natural ingredients and the most sophisticated scientific formulas. To promote the prestigious feel, the products are then complemented by beautiful packaging and the sensual story of distinctive fragrances. The result is prestige you can afford. Atelier Rebul is known for high-quality ingredients from different parts of the world. Cosmetic lines contain natural essential oils of mandarin from Bodrum, lavender from France, roses from Turkey, bitter orange from Italy and spices from Turkey and the Middle East.